Unlock sales superpowers.
Quickly uncover IP sales opportunities, streamline deals, identify strategic rights windows, and maximize your revenue potential. Tap into the full potential of rights management superpowers with Rightsline.
Sell smarter, not harder.
Tap Rights Explorer to uncover and explore sales opportunities quickly and accurately with lightning-fast Avails search partnered alongside Conflict Check to ensure no double-selling. We streamline the deal-making process and bring the water to the horse so you never miss a sale again.
With Rightsline, wrangle every aspect of the deal, from IP to rights and data. Utilize DateMath™ with Relative Rights Profiles to define strategic rights windows with date-based alerts. Navigate overlaps, identify conflicts, then approve deals and generate contracts with Docusign. Let's do this.
Determining who gets paid or pays you has never been easier with Rightsline's automated cash management tools. Our software calculates allocations and generates accounting documents while tracking payment milestones and currency exchange rates. Sit back, relax, and let Rightsline handle the cash in, cash out process for you.
Used by the world's largest organizations for IP rights analysis, pipeline management, contract visibility, finance, and deal management.
See clearly from all angles.
Gain 360-degree insight into your IP assets with Rightsline's crystal ball software. Advanced tracking and management capabilities capture all relevant data and product hierarchies to simplify your IP lifecycle, from development and acquisition to distribution and exploitation.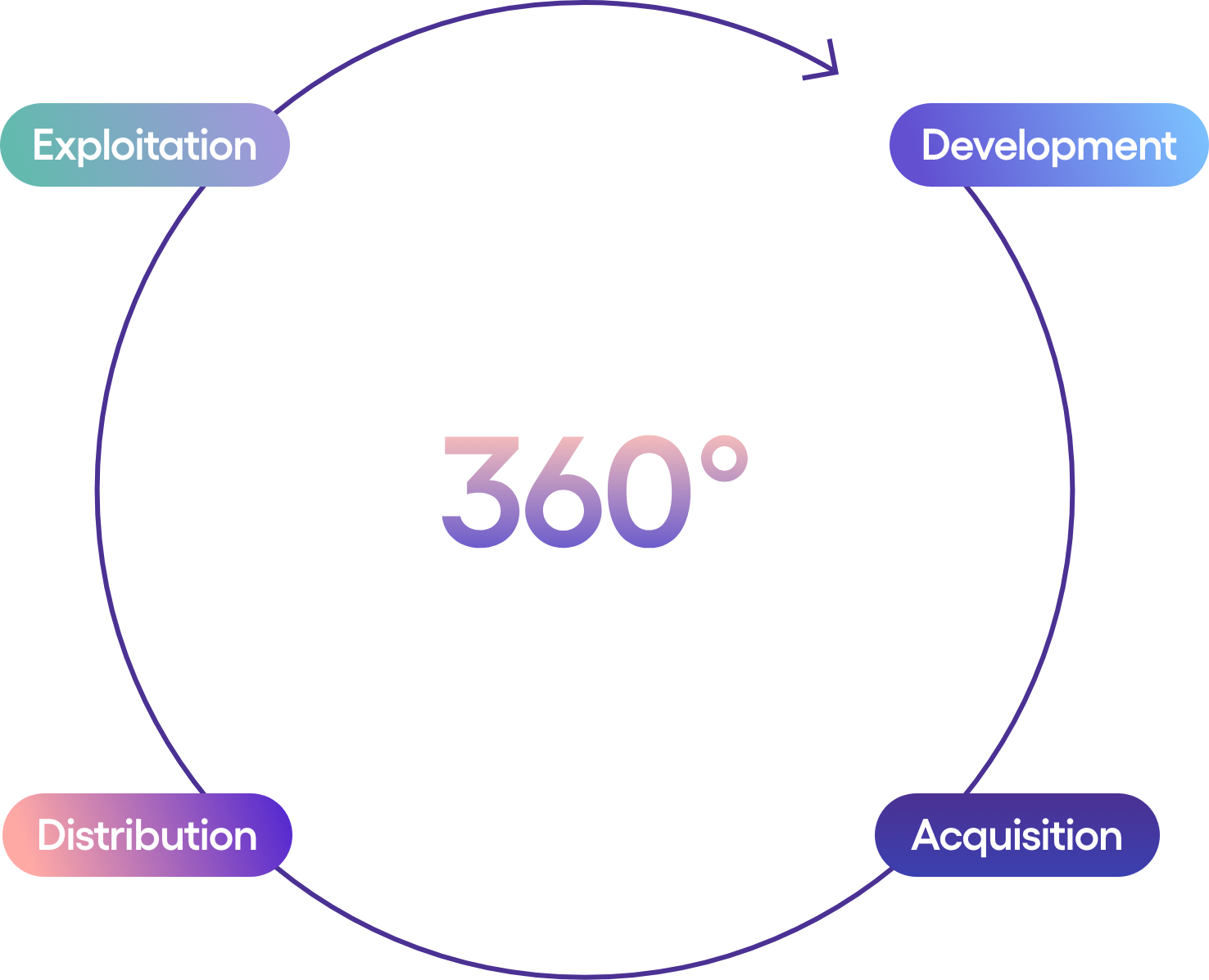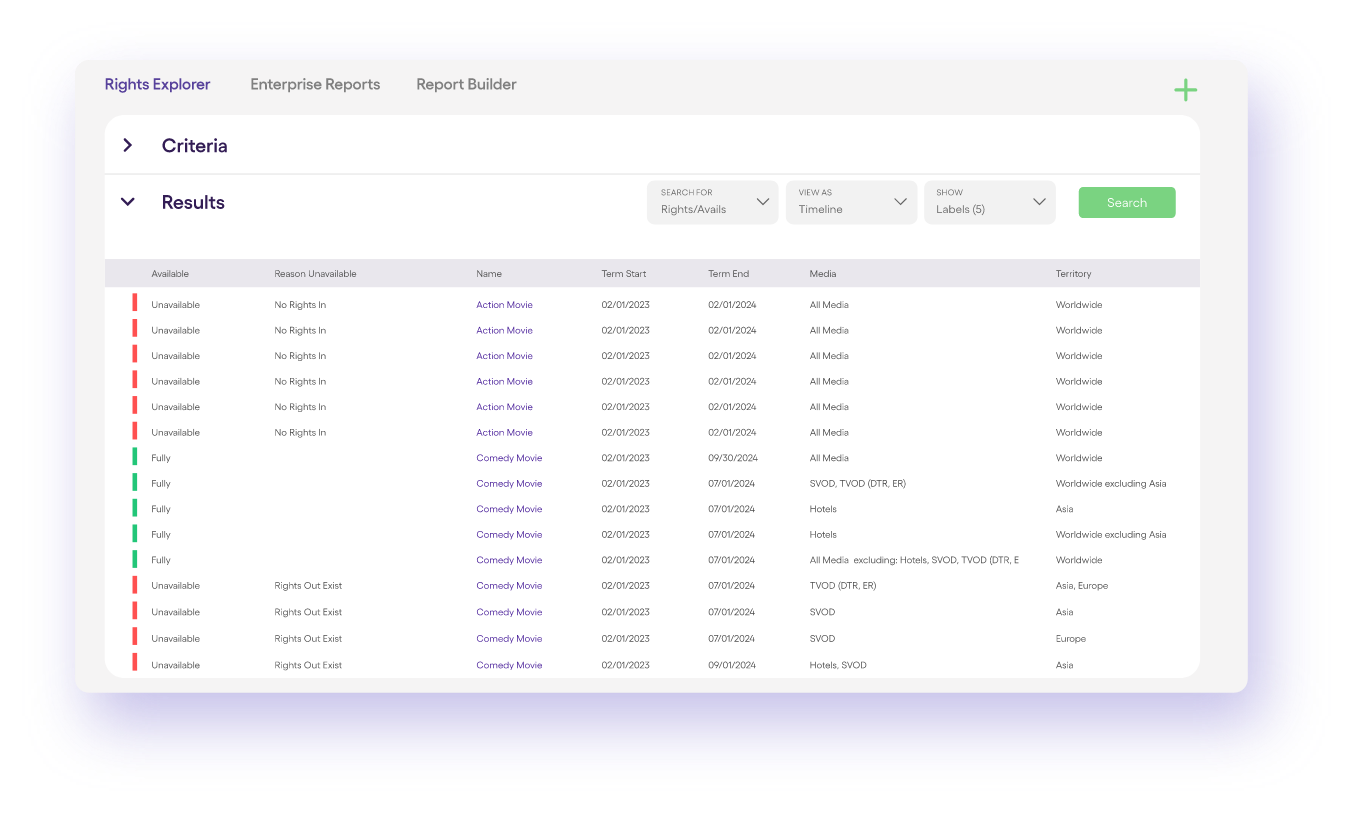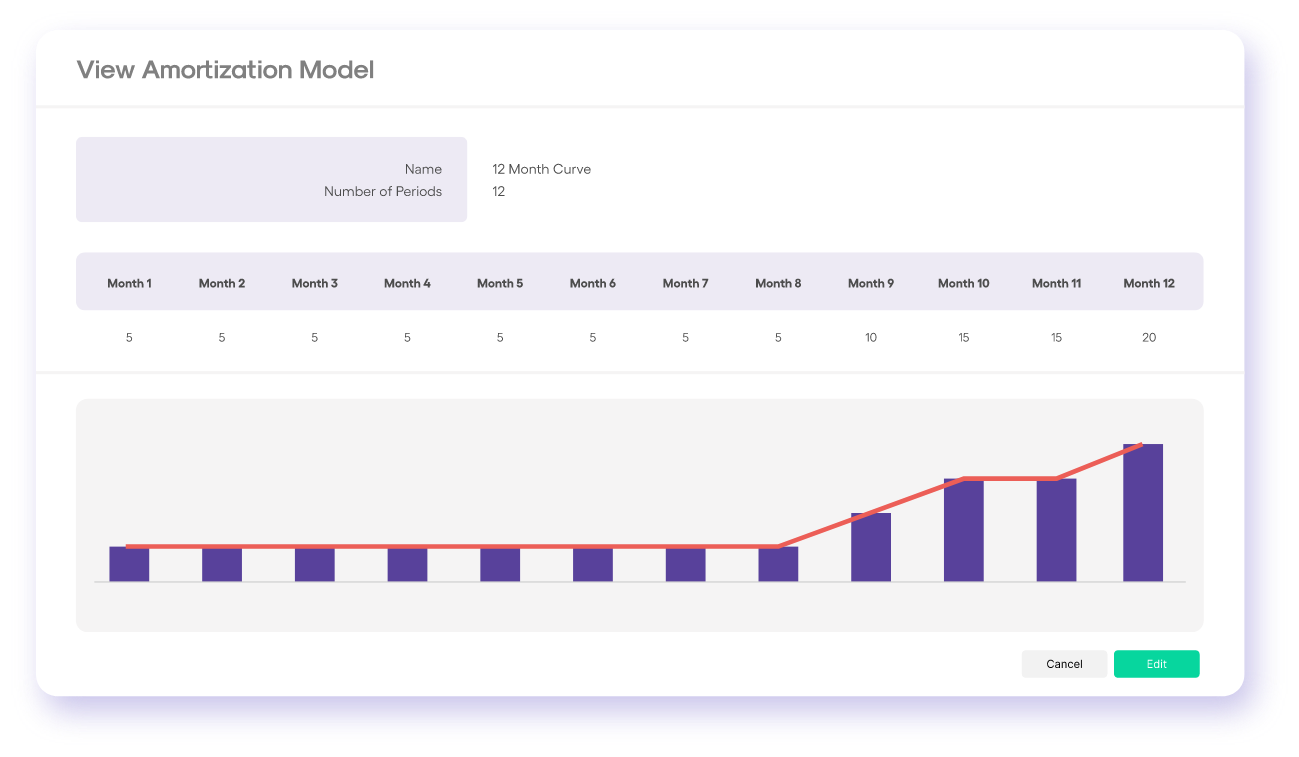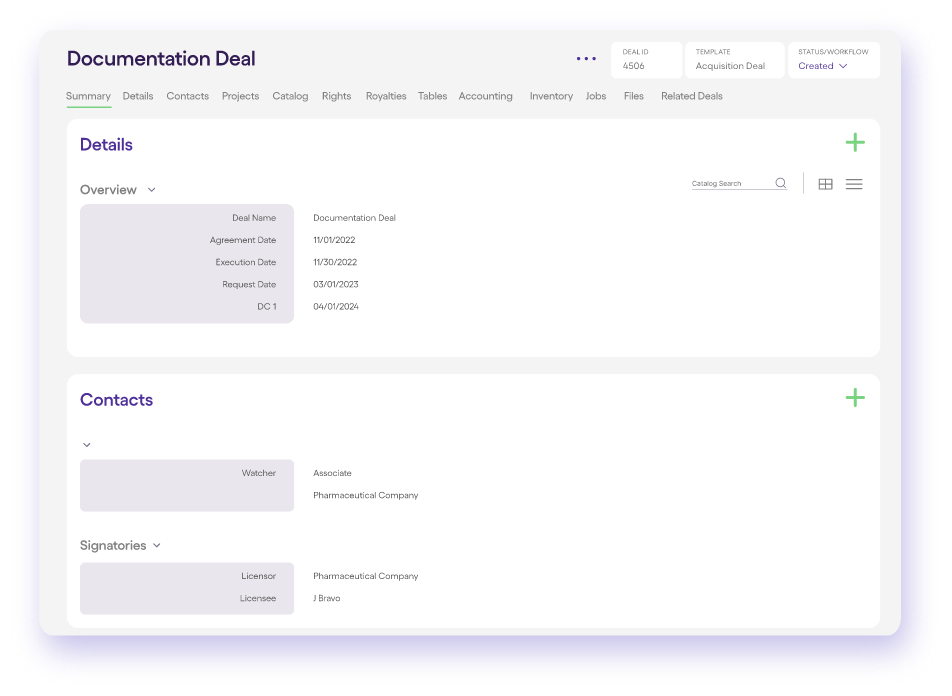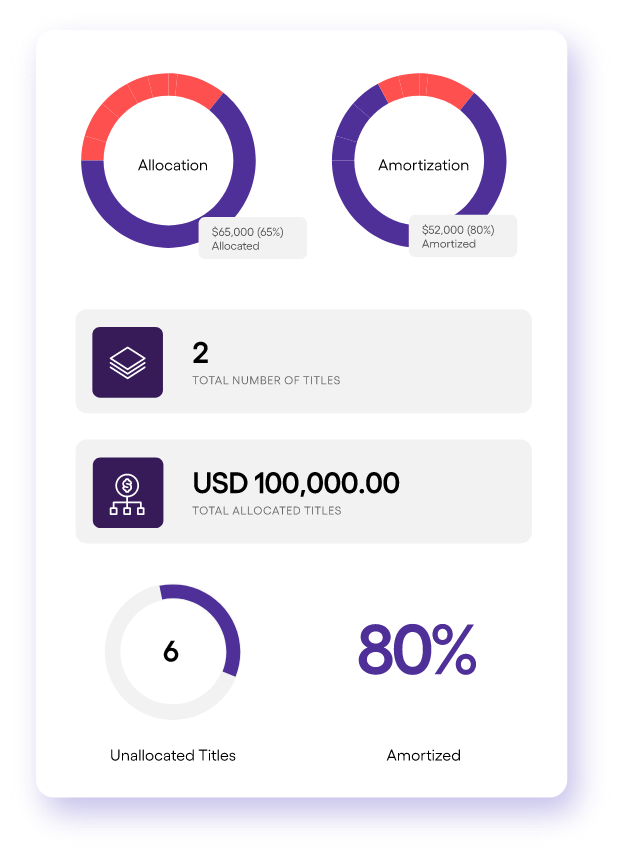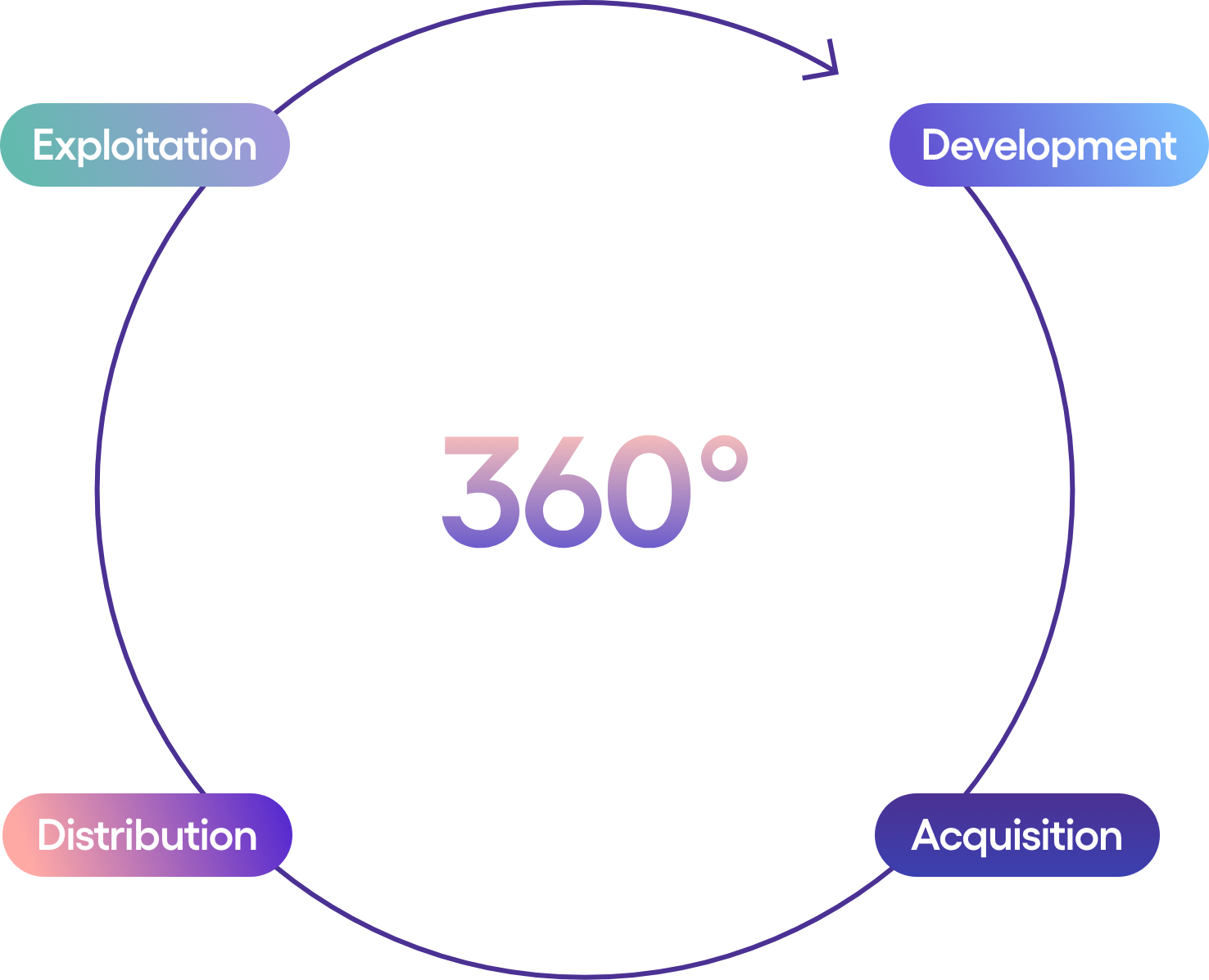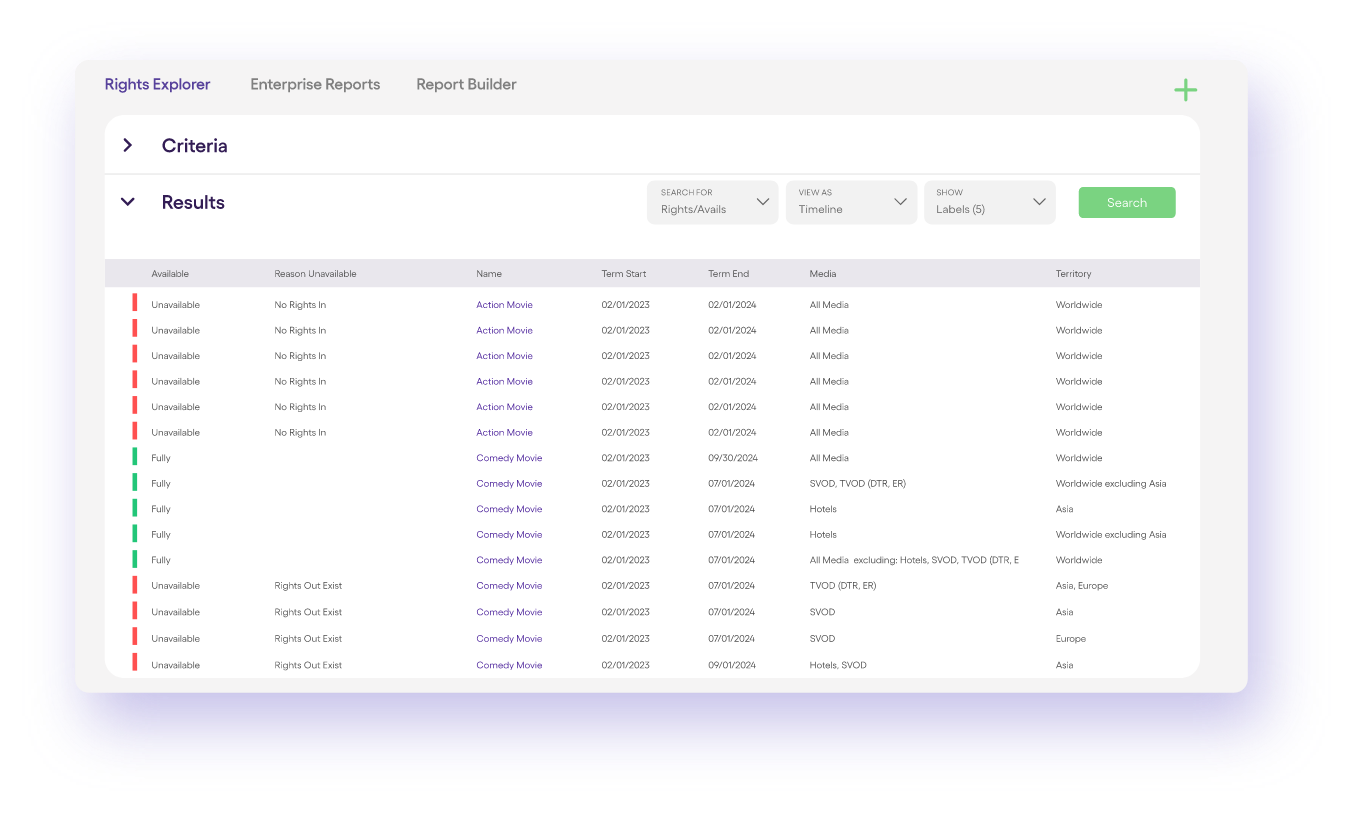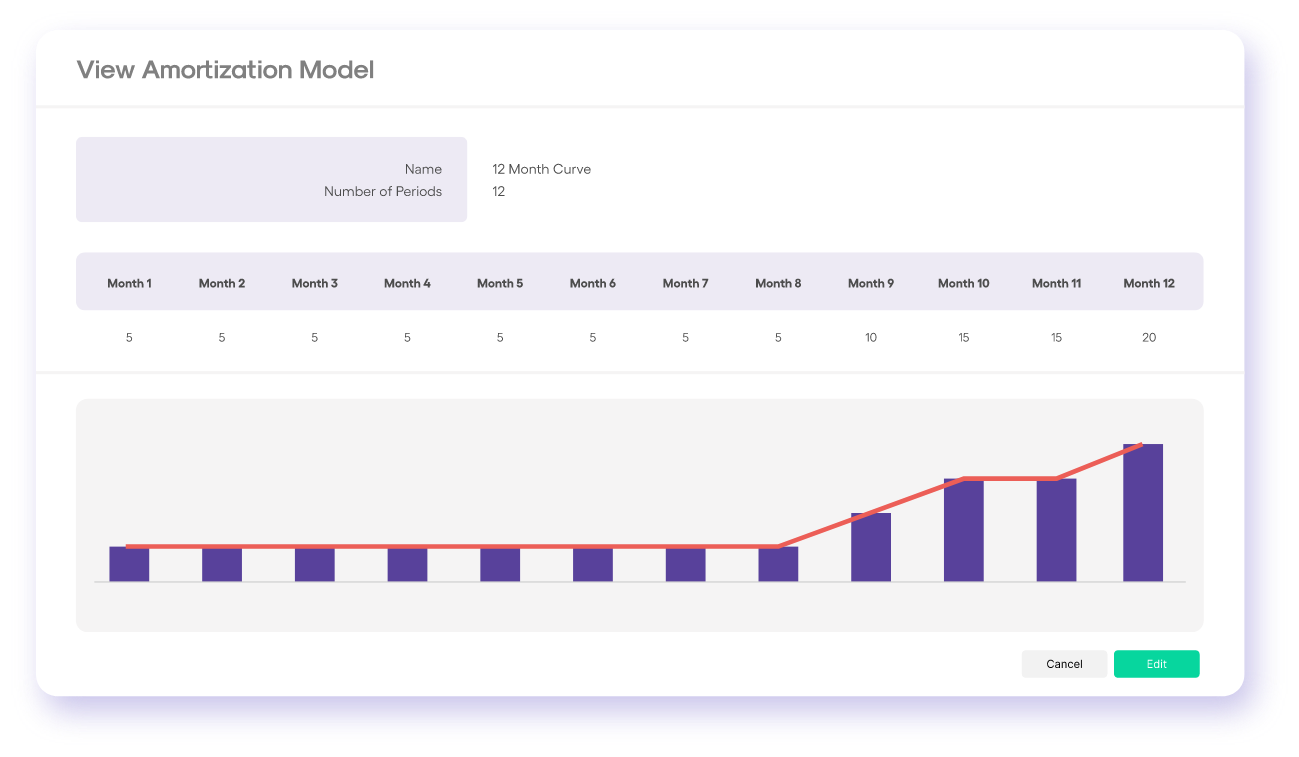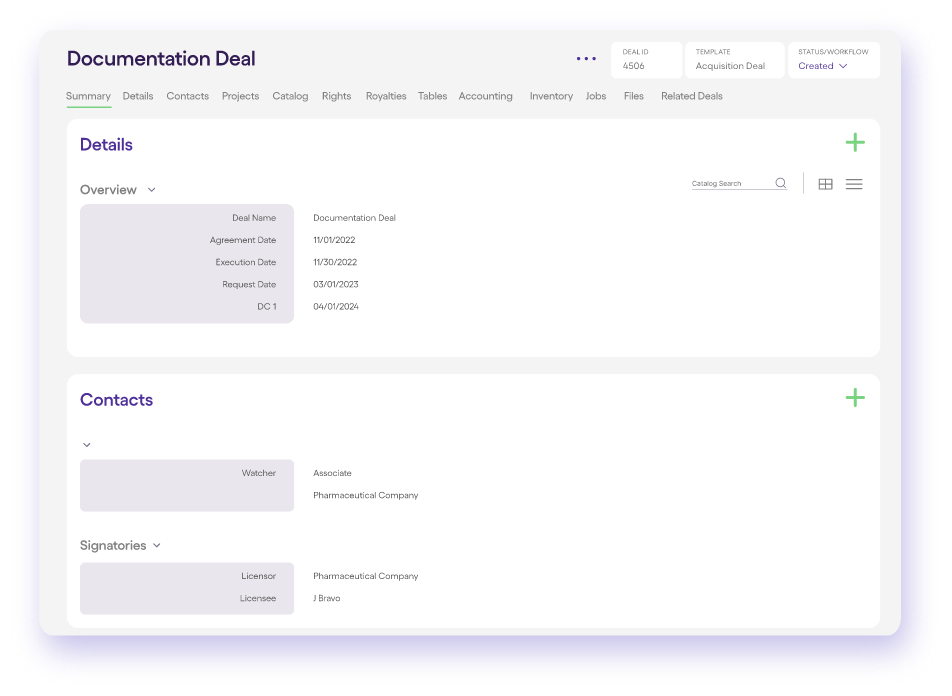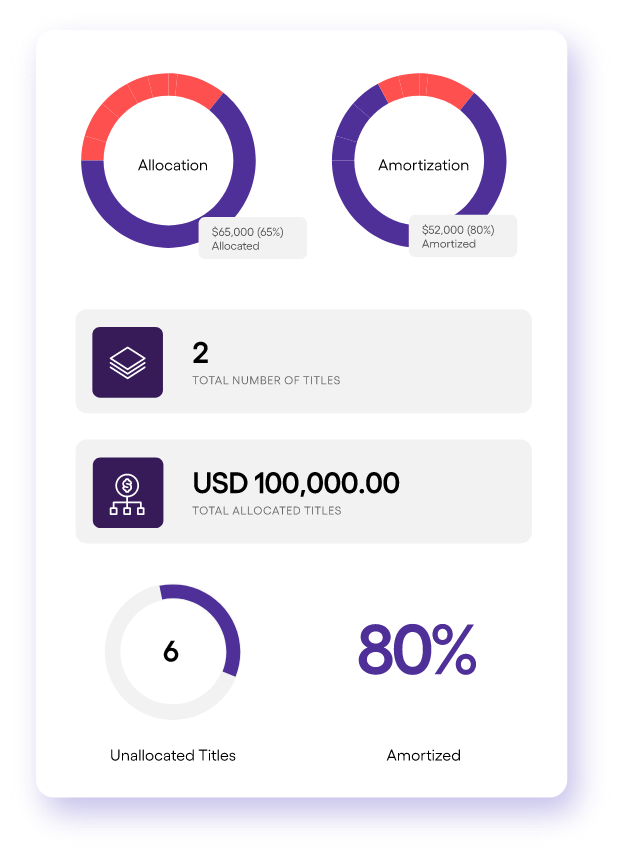 With Rightsline, you don't need a PhD in data analysis. Go beyond the spreadsheet with customizable dashboards, historical data, and shareable searches and filters to unleash the power of your data with Rightsline's intuitive reporting tools.
Slice and dice any combination of data sources in Report Builder to create custom reports on the fly. Get ready to unlock your data, your way, and take action with Rightsline.
Configure with ease, no engineers needed.
With Rightsline, say goodbye to one-size-fits-all solutions. Our platform is highly customizable and supports your unique content lifecycle workflows and business needs. Plus, with granular role-based permissions, you can tailor the perfect fit for every team member to meet the needs of your business, no engineers needed.
Break down silos and enable cross-departmental collaboration with Rightsline's Flexible Workflow Engine and extensive API architecture. Sync your favorite productivity apps and homegrown systems from the admin console. With Rightsline, everyone will be rowing in the same direction with a whole new level of productivity.
"We've saved a lot of manual work and secured control over a complex process by leveraging the unique capabilities of Rightsline."
Everything you need to simplify rights management.
Catalog & Inventory Management

---

Availability Reporting

---

Conflict & Collision Checks

---

Workflow Engine
Partner/Statement Portals

---

Opportunity tracking

---

Fulfillment processing

---

Self-service reporting
Allocation and Amortization calculations

---

Extensive API and messaging architecture

---

Date Alerts

---

Rights Windowing with Date Math
More Features
Partnered with 150+ top industry leaders around the world.