Rightsline is the secret weapon to managing licensing deals for characters, brands, sports merchandise, and more. Our software streamlines contracts, manages product catalogs, and ensures everyone gets paid. So when fans rock their favorite jersey or character jammies, know that Rightsline is behind the scenes, making it all possible.
Creating blockbuster products takes collaboration, but keeping track of partnership contributions can be like playing Monopoly. Rightsline helps brand owners manage assets developed through partnerships, celebrities, and influencers and ensures compliance so you can easily pass go.
Virtual opportunities, real profits.
Welcome to the virtual metaverse, where brands come to life in virtual worlds. From in-game sales to virtual goods, the opportunities for profits are endless. With Rightsline, you can identify and manage virtual goods rights and licensing deals to help your brand level up in interactive environments.
Leveraging brand opportunities is no game of checkers. It's multiple games of chess all going on at once. With Rightsline, brands can manage highly specific and configured brand licensing agreements, placement rights, content bundles, and revenue performance to make all the right moves to market. Checkmate.
The bottom line, streamlined.
Managing brand licensing, revenue, and royalty payments can feel like playing whack-a-mole, with variables popping up everywhere. With Rightsline, you can unleash a bigger mallet, so you can configure statements, process payments, and never miss a chance to monetize your brand.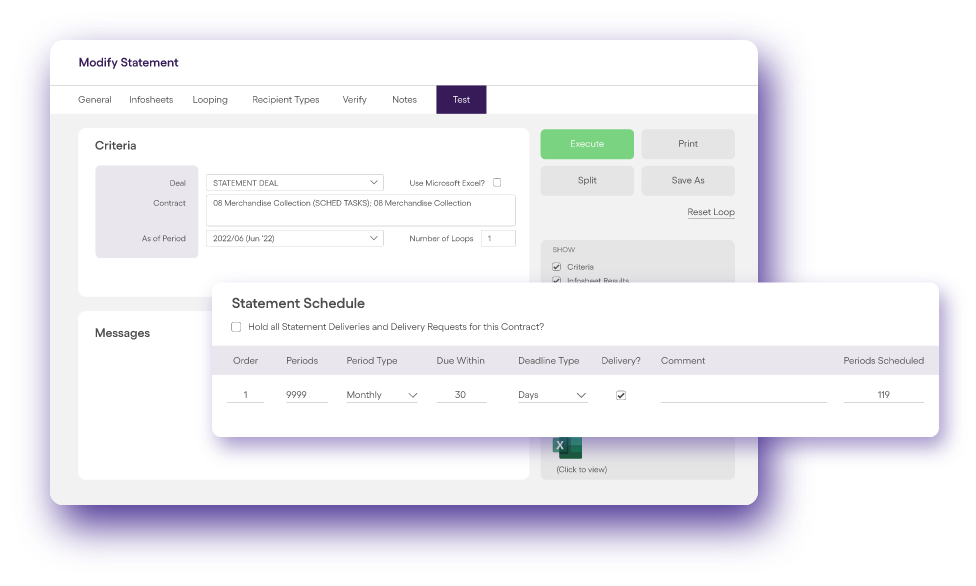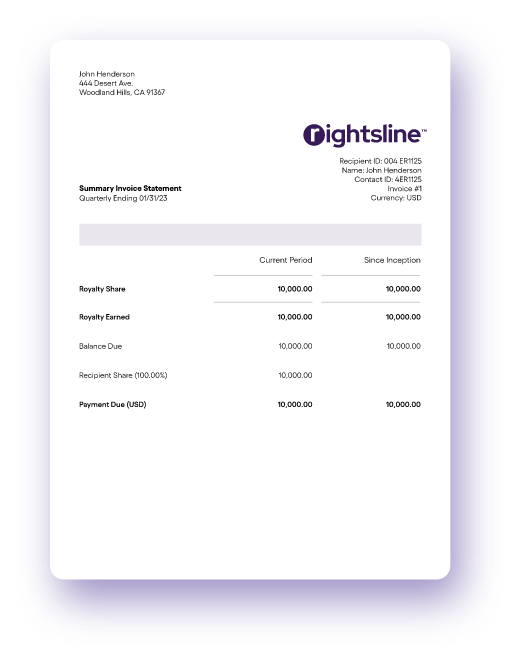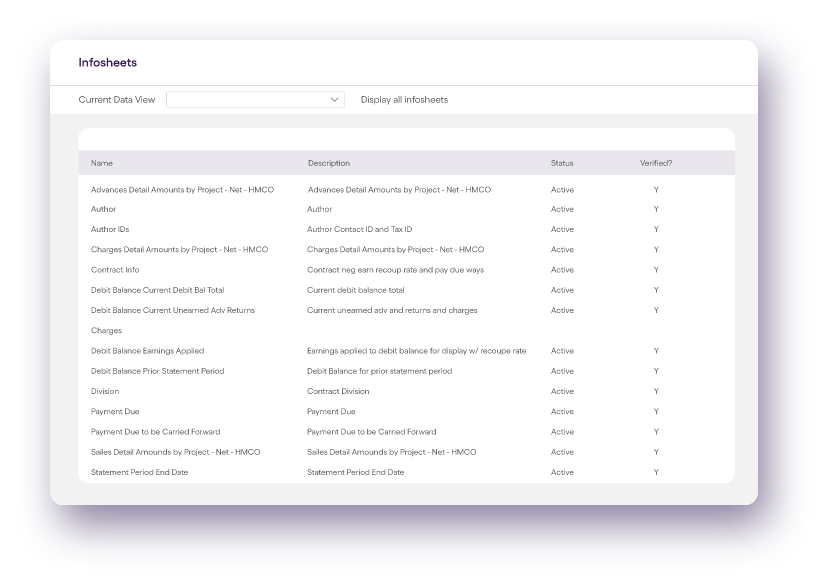 Infosheets
Scheduling Statement
Generated Statement
Delivered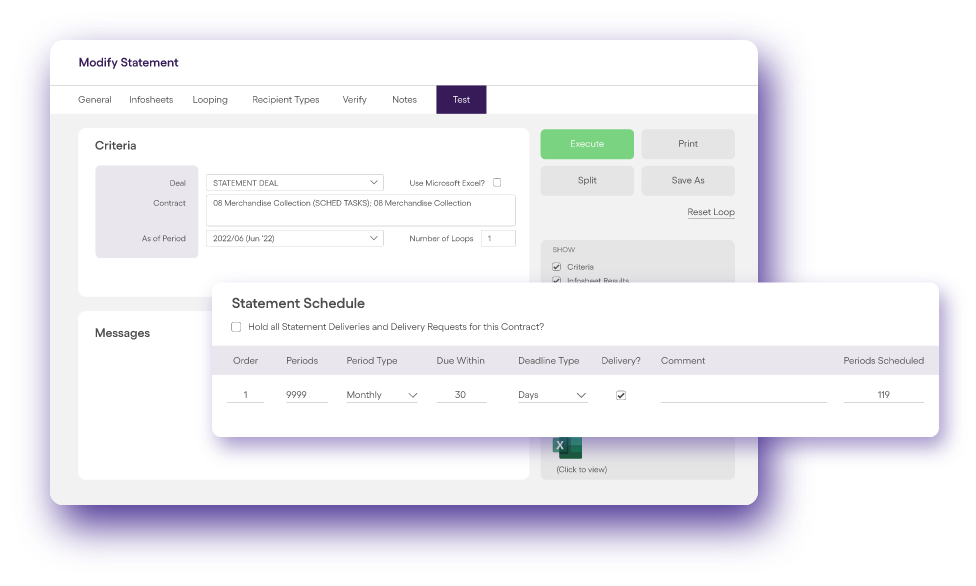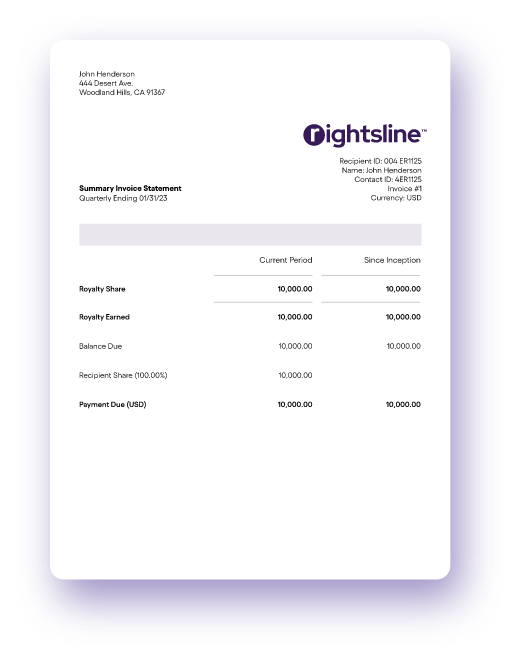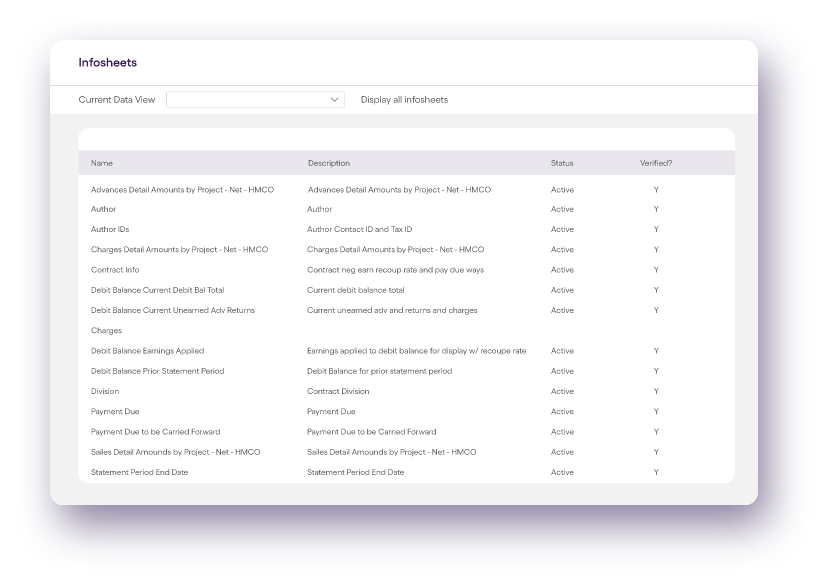 Infosheets
Scheduling Statement
Generated Statement
Delivered
Everything you need to leverage every brand opportunity.
---
Catalog & Inventory Management

---

Availability Reporting

---

Conflict & Collision Checks

---

Rights Windowing & DateMath

---

Workflow Engine
---
Date Alerts & Notifications

---

Royalty Rate Allocations

---

Revenue, Price, Unit Rate, Usage Allocations

---

Net or Gross Amount Allocations

---

Profit or Cost Share Agreements
---
Bundle & Kit Explosion Management

---

Stacking Clauses Allocation

---

Capitalized & Expensed Advances

---

Multiple Party Contracts & Participant Shares

---

Flexible Statement Formatting
"We've saved a lot of manual work and secured control over a complex process by leveraging the unique capabilities of Rightsline."
Partnered with 150+ top industry leaders around the world.


Partnered with 150+ top industry leaders around the world.





What will you do with Rightsline?
Book a demo to see why the world's leading brands use Rightsline to identify brand opportunities and manage and streamline promotional brand licensing and revenue allocations across their brand portfolios.
Schedule a Demo